Welding Gases
Whatever your welding preferences are, we carry the gases you need at a competitive price.
Acetylene
Argon
Argon / CO2
CO2
Nitrogen
Oxygen
Specialty Gases
Specialty gases - pure
Specialty gases - mixtures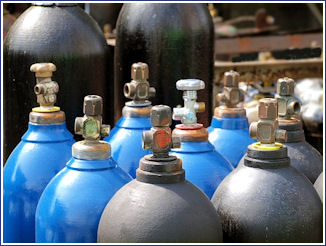 Call today for delivery and pick-up services.
(925) 939-9377

Medical Gases
Whether dental, medical, veterinarian or just for personal use, you will find the gas you are looking for.
Oxygen H
Oxygen E
Nitrous Oxide
Beverages
Do you need to keep the soda and beer flowing at your restaurant or just brewing your own at home? We have CO2 to keep your beverages flowing.