About Us
We'll be in touch with you soon!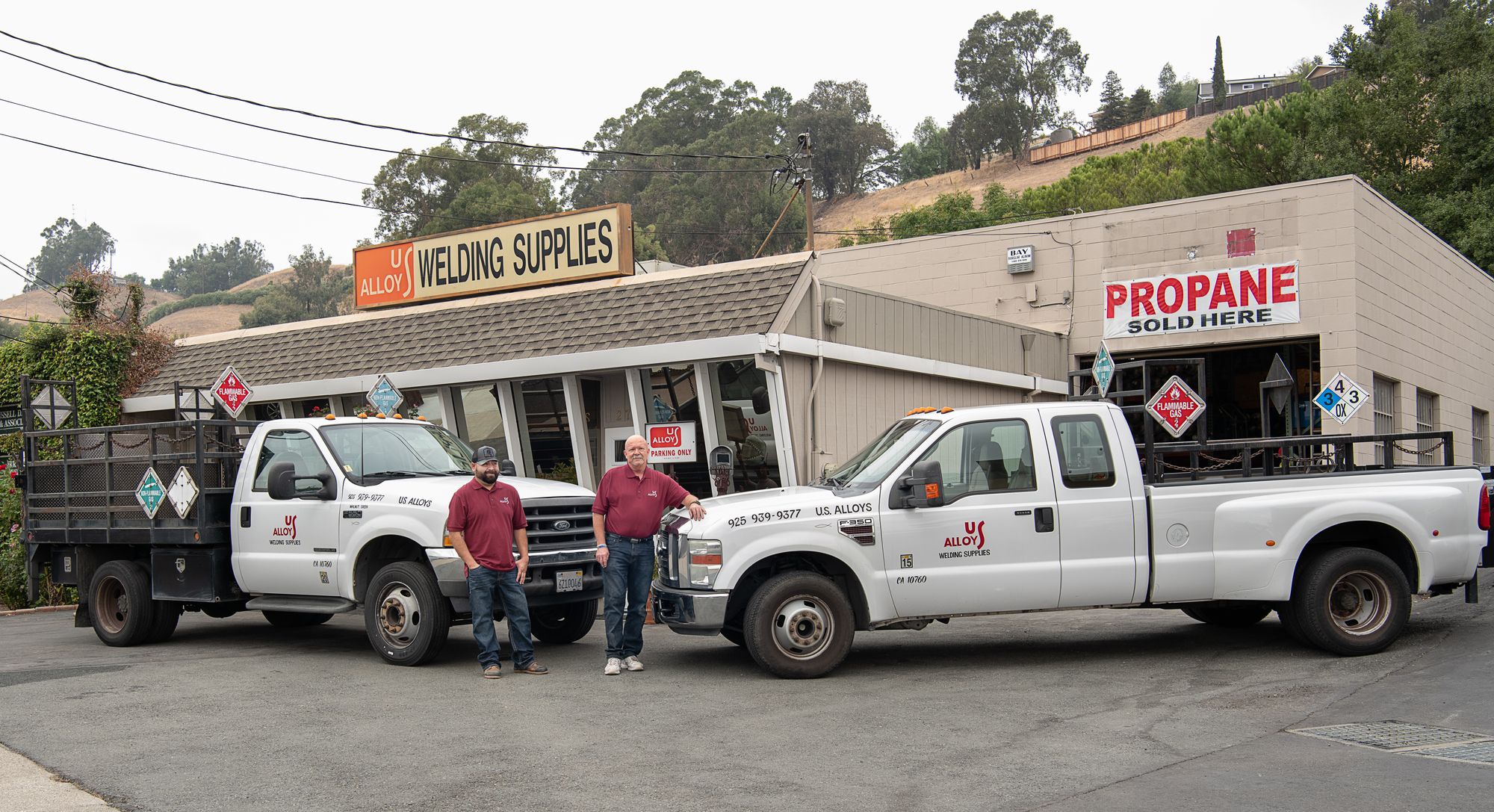 U.S. Alloys is a second-generation owned company that has served Walnut Creek and the surrounding areas since 1966. It all started when Norman Day saw a gap in the local supply chain and decided to create an independently owned and operated welding and industrial gas supply company that could meet the needs of local businesses, government agencies, and the local marketplace more generally.
Today, the business is owned and operated by Norman's son, Scott Day, and his wife, Kim. U.S. Alloys prides itself on its ability to cater to businesses both large and small as well as taking care of the needs of the individual welder. Our experienced drivers know their customers and cater to their specific needs.
Need an order right away? Not a problem. We can accommodate a last-minute delivery to your place of business. If what you need is out of stock, we can usually have it the next day. Just get in touch with our team and we'll be happy to help!