Find Everything You Need to Focus on Your Work
Whether you weld professionally or as a hobby (or both!), you know just how important it is to have the right welding equipment and supplies on hand. In addition to purchasing tools that help you ensure that your materials are used effectively and your technique is precise, it's important for all welders to have head-to-toe personal protective equipment on at all times. From high-quality welding helmets to torches, machines, industrial gases, and so much more, you won't find anywhere else with a better selection than U.S. Alloys. Give us a call or come by our store to see everything we have to offer!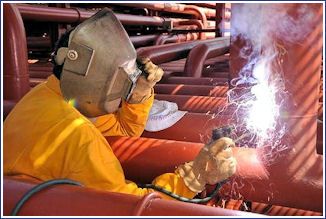 U.S. Alloys Carries the Following:
Welding Tools and Hardware

Filler Metals and Fluxes

Gas Equipment

Air Cleaners

Protective Gear

Lasers and Lab

Welding Consumables

And more!
Read more about everything we offer below, and just stop by or give us a call if you don't see the tools or equipment you're looking for!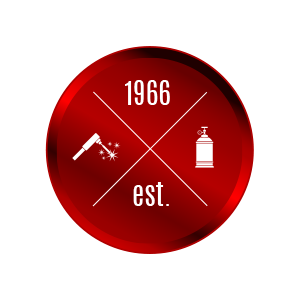 Founded in 1966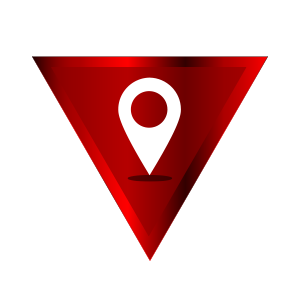 Locally Owned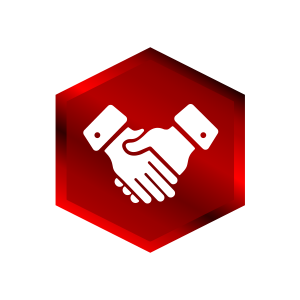 Personalized Service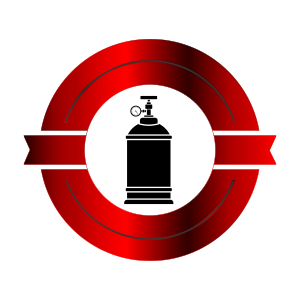 Quality Products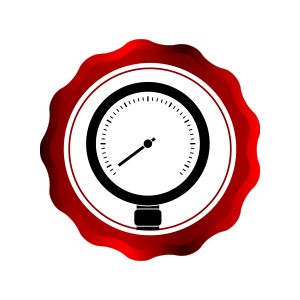 Last-Minute Deliveries
Top-of-the-Line Welding Tools and Supplies at Prices You Can Afford
Although welding is one of the most satisfying career or hobby choices you can make, it's also one of the most dangerous and difficult to learn. Gas, fumes, sparks, noise, and other hazards make it essential to have the right equipment on hand, but we know that it isn't always easy to find everything you need at an affordable price. Moreover, it can be even harder to find everything you need from the same vendor!
At U.S. Alloys, we love solving problems and helping our local community in the process. We noticed a gap between what the community needed and what was offered in the local area, so we took it upon ourselves to create a go-to welding supply store that could serve as a one-stop shop for businesses and hobbyists alike. We've formed lasting partnerships with top equipment manufacturers across the country and have worked diligently to fill our shelves with everything you need to stay focused on the job. Give us a call if you have any questions about what we have in stock!
Welding Tools & Hardware
Chipping Hammers

Line-Up Clamps

Positioning Equipment

Rod Ovens

Weld Measuring Gauges
Welding tools and hardware are the basics you need for every job, but that doesn't mean that every piece is as good as every other. In fact, low-quality tools and subpar equipment will chip away at a budget faster than almost anything else! Whether it's time to replace a few of the basics that you've had in your shop for as long as you can remember or you're tired of replacing broken hammers, clamps, and other welding essentials, U.S. Alloys has premium-quality welding tools and hardware you can trust.
Filler Metals & Fluxes
Alloy Filler Metals

Aluminum Welding Wire

Flux-Cored Welding Wire

Hardfacing Products

Solders

Maintenance Alloys

Nickel Alloys

Stainless Filler Metals

Tig Rod

Spooled Wires
A filler metal is an unalloyed or alloyed metal that is used to weld two separate parts together. The metal is heated until it melts, at which point it joins the two parts together through welding, brazing, or soldering before cooling. Whether you need filler metals for repairs, construction, fabrication, or anything else, you can trust U.S. Alloys to provide consistent quality and purity. We also carry an unparalleled selection of flux-cored welding wire and other materials you may need to have on hand.
Gas Equipment
Automatic Cutting Systems

Compressed Gas Fittings

Connectors

Cutting Tips

Cutting Torches

Cylinder Handling Devices

Gas Apparatus Parts

Gas Mixing Equipment

Heating Nozzles

Pipe & Plate Bevelers
Do you have all of the tips, torches, nozzles, fittings, and connectors you need to get the job done? Although your welding systems, gas, and personal protective equipment are likely your biggest-ticket purchases, you'd be surprised to find out just how much both companies and individuals spend on gas equipment that isn't built to last.
At U.S. Alloys, we've supplied gas and gas equipment for more than five decades and, in that time, have seen what separates quality equipment from the competition. If you come to us for your gas equipment, you can shop with the confidence that comes from knowing you're purchasing from today's top manufacturers.
Art and Jewelry Torches
Air / fuel

Oxygen / fuel

Complete torch outfits
Do you have an eye for fine details? Do you enjoy creating intricate works of art that require specialty gases and welding equipment? U.S. Alloys is proud to supply artists with precise and affordable jewelry torch outfits and the welding gases required to create unbelievable works of art. If you have a specific request that isn't listed above, give us a call and we'll be happy to help you find exactly what you need!
Welding Consumables
Nozzles

Water Coolers

Welding Guns

Contact Tips

Diffusers

Liners

Goosenecks

Custom Guns

Plasma Parts
U.S. Alloys has all of the nozzles, coolers, contact tips, diffusers, and consumables you need to get the job done. If you aren't sure which consumable or component you need, just ask our friendly team and we'll be more than happy to help.
Laser and Lab
High-Purity Regulators

Changeover Panels

Custom Gas Systems
If you weld with high-purity metals or use lasers of any kind, you need to make sure that you have the right equipment. We have regulators that are perfect for high-purity substances and a wide range of changeover panels that can accommodate operations of any size. And if you need a custom gas system designed for one specific job or an ongoing operation, get in touch with our team to request a quote. We've developed countless custom gas systems for clients in the Walnut Creek area and would be more than happy to discuss your needs.
Welding-Related Items
Air Cleaning Systems

Anti-Spatter Solutions

Mounted Points

Wire Brushes

Welding Safety

Quick Change Welding Lenses

Welder's Caps

Welding Curtains and Blankets

Welding Gloves

Welding Helmets

Welding Shirts & Clothing

Safety Goggles
U.S. Alloys is proud to carry premier welding equipment designed to keep you safe while working. We keep up with all of the industry's latest trends and developments in order to keep you supplied with advanced equipment you can count on for every job.
We also carry miscellaneous items that you won't find at other welding supply stores. We carry air cleaning systems that will improve your shop's air quality, quick-change lenses, anti-splatter solutions, and many products that will make your next weld much more convenient and enjoyable.
Don't See the Welding Equipment You Need?
Although we've gone to great lengths in order to provide you with a detailed list of the welding supplies and equipment we have to offer, we simply don't have the space to list our entire inventory on a single page. If you don't see what you need listed here, stop by to see everything we have in our shop or just give us a call during our regular business hours. If we don't have what you need in stock, we'll place a special order and do everything we can to get the items you need as soon as possible.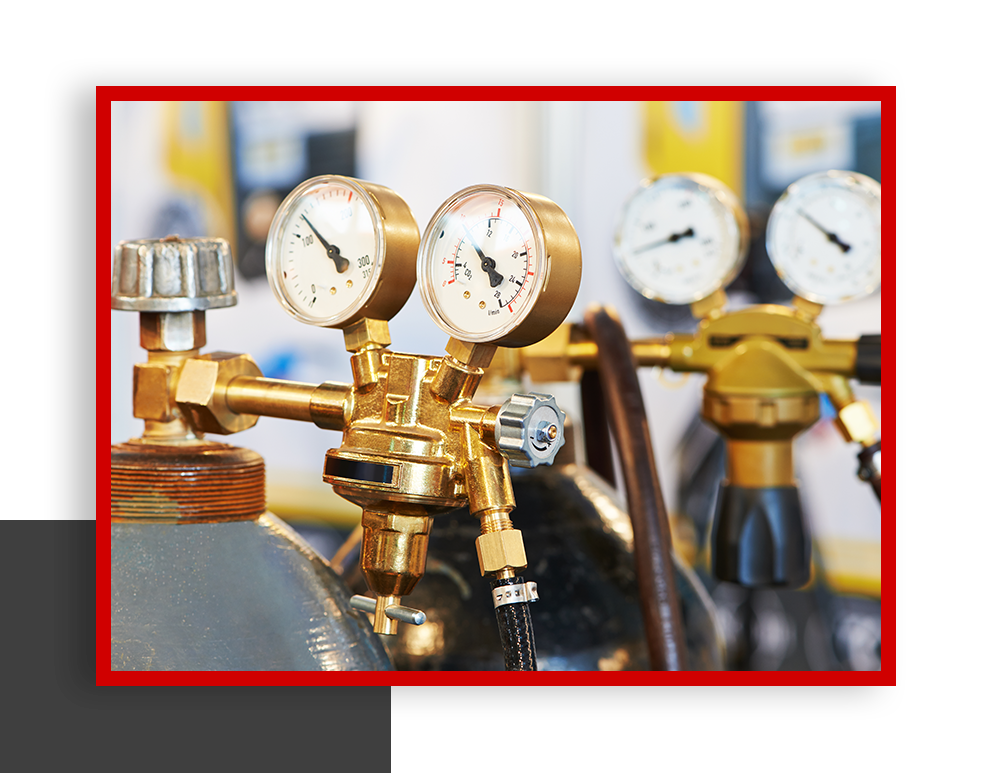 Don't Forget to Add Welding Gases to Your Order!
Although there are other welding equipment stores in the Walnut Creek area, you won't find any with a better selection of equipment and gas than U.S. Alloys. We specialize in welding gases, beverage gases, medical gases, mixed specialty gases, and pure specialty gases. Our extensive experience in the industry has allowed us to develop working relationships with some of the largest manufacturers in the country, which means a better selection and lower prices for our customers.
We also accommodate last-minute orders and offer rush delivery services for your convenience. If a particular gas you need isn't in stock, we can generally have it for you the next day.
With more and more businesses offering their products and services online, we know how important it is to earn our reputation as a dependable local business. We believe that we've accomplished that goal by offering an exceptional selection of welding equipment and gases, but we also believe that we've separated ourselves from the competition by offering friendly, helpful service you won't find anywhere else.
U.S. Alloys has been an independently operated business since we were founded in 1966, and we intend to keep it that way! As an independently operated business, we can tailor our inventory to match the needs of the local community and make sure that every item we carry meets our high quality control standards. If it's on our shelves, it's something that we feel comfortable using in our own shops.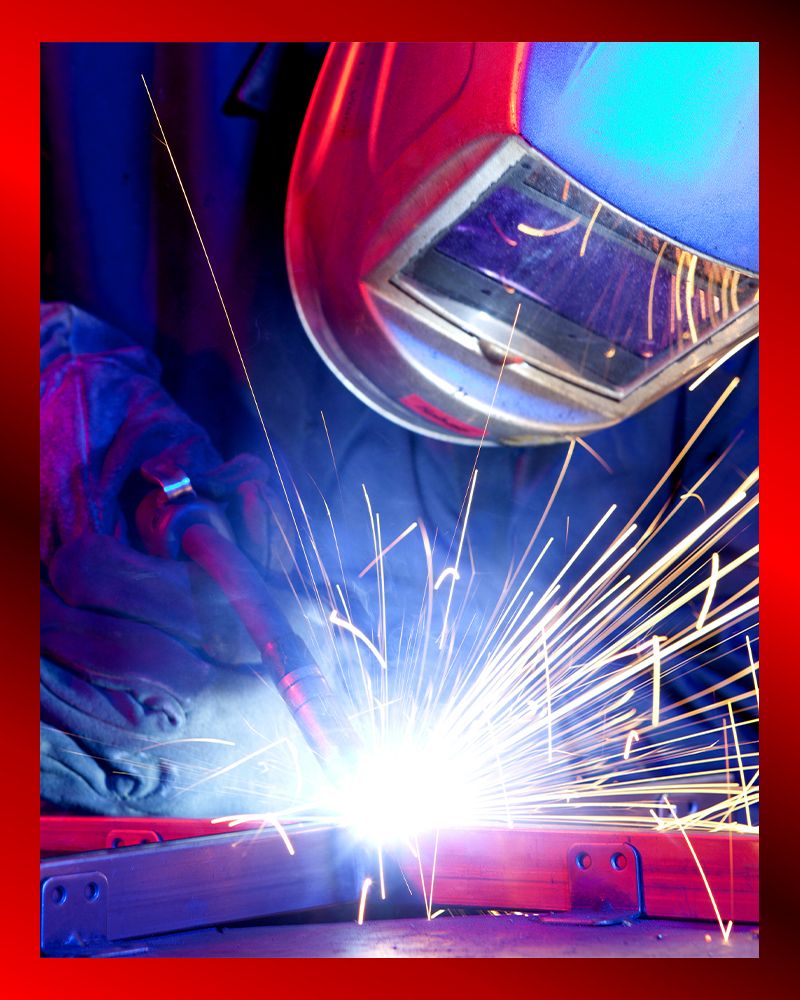 Quality Equipment
Welding is all about precision, safety, and knowing which equipment provides you with the right mix of both. Whether you're shopping for personal use or you need commercial-grade equipment, you can count on the U.S. Alloys team to help you find a product that serves your needs and fits within your budget. When you shop with us, you're choosing to fill your shop with the industry's best gases, supplies, and protective equipment.
Stop By Walnut Creek's Top Rated Local Welding Equipment Store Today!
U.S. Alloys is proud to be your go-to supplier of welding supplies and equipment. No matter the size of your operation or what kind of equipment you need, we want to be the last Walnut Creek welding supply shop you have to visit!
If you're ready to find out why we're the East Bay's preferred supplier of industrial gas and welding equipment, stop by our shop, fill out the short contact form below, or give us a call to talk with one of our experienced team members.
We look forward to hearing from you!